Craftsmanship - Glenview Haus
For centuries, natural wood has been used to create a perfect combination of beauty and durability. Each piece of wood is truly unique and naturally becomes the best choice for a sophisticated and individual look. Individual wood types have its own distinct personality and feel. Wood is also a practical choice. It is known for superb insulation qualities. When properly finished and maintained, wood is exceptionally durable and resistant to time and elements. Moreover, wood is a naturally renewable resource.
---
Custom Modern EuroTech

TM
(Euro Technology)

Entry Doors – Craftsmanship

Custom Modern Euro Entry Doors are ideal for homes with contemporary or modern architecture. Euro doors capture the beauty and elegance of solid wood front doors but with greater performance. These striking modern entry doors combine design-forward aesthetics with advanced technology that offers remarkable insulation, durability, and stability. Moreover, the advanced sandwich construction technique makes modern designs a viable and lasting option for front doors.
---
Weather Resistance
EuroTechTM construction doors hold up much better in harsh and changing weather conditions, especially in buildings with little to no overhang. Especially resistant to common problems associated with typical wood doors, Modern EuroTechTM Entry Doors won't warp, crack, or split over time. These ultra-modern doors need far less maintenance and will look as good as day one for years to come.
The Modern EuroTech

TM

Entry Door Construction Method
We engineer our Modern EuroTechTM Entry Doors with an advanced composite construction technique that offers durability, stability, and superior insulation. The door sandwich design includes stiles and rails made from solid European woods, a revolutionary insulation core, and real wood veneers in Mahogany, American Walnut, and other fine woods. Thus, the result is a perfectly engineered modern front door that maintains the elegant look and feel of solid wood. Meanwhile, its unmatched thermal performance and incredible longevity make it as practical as it is beautiful.
Artisan Craftsmanship & Furniture Grade Finishing
The European construction method offers the same high-end, furniture grade look of a solid wood door while offering exceptional thermal performance and overall product durability. All Glenview Haus doors are pre-finished with the finest water-based exterior grade products from Europe. Our furniture grade finishing is a precise multi-step process that ensures unsurpassed quality, unmatched beauty, and unbeatable resistance to weathering.
Modern EuroTech

TM

Entry Doors – Design & Customization Options
All Modern EuroTechTM Entry Doors are highly customizable; we can tailor every aspect of a door's design to suit your taste and specifications. Combine our signature technology with your signature style for a sleek modern entryway as smart as it is sophisticated.
Start with the wood of your choice and customize everything down to the shape, size, finish, texture, hardware, and detailing.  Incorporate glass panels and stainless steel inserts for an ultra-contemporary look, or stick with solid wood veneers for an organic modern vibe.
Modern EuroTech

TM

Collection
Our Modern collection delicately balances form and fashion to create a truly sleek appealing front entry way. Encompassing oversized door systems, flush doors, and floating paneled structures, allow us to custom craft any and all Modern styles to meet today's market demands. Crisp, narrow lines, large, uninterrupted glazed openings, and precise horizontal and vertical alignments, make these doors key elements in modern construction today. Our ability to provide custom designed units, combined with rich, solid hardwoods at affordable prices is what makes our Modern collection stand out against the competition
Modern EuroTech

TM
(Euro Technology)

y

The door sandwich design includes stiles and rails made from solid European wood, thermal insulation board - Styrodur C and layers of aluminum sheets and plywood in various wood veneers including Mahogany wood. 
This design provides excellent thermal performance and overall product durability.
---
EuroTech

TM
(Euro Technology)

Entry Doors – Craftsmanship
---
The finest homes deserve the finest entries. Glenview Doors signature product lines offer the elegant appeal of solid wood doors, but with greater performance and lasting beauty. With advanced European technology, the highest quality materials, artisan finishing techniques, and up to twice the thickness of typical wood entries, Glenview Doors are in a class of their own. Our large inventory of in-stock mahogany wood doors ranges from traditional to transitional to modern designs. Pre-hung and pre-finished, these stunning entries fit most standard openings.
Wood / Finish Options — Custom Front Doors — EuroTech

TM
(Euro Technology)
---
Glass Options — Custom Front Doors — EuroTech

TM
(Euro Technology)
---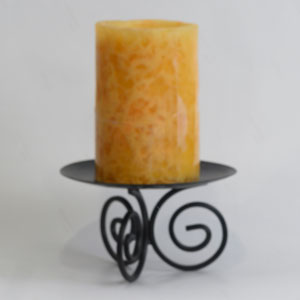 Clear Glass
Clear Beveled Glass
Satinato Glass
Satinato Beveled Glass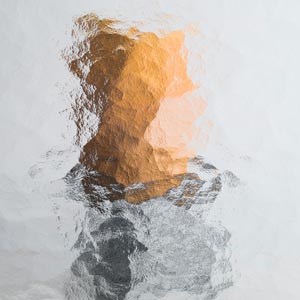 Cathedral Glass
Chinchila Glass
Rain Glass
Waterfall Glass
Seedy Baroque Glass
Diamond Clear Glass
Diamond Double Glue Chip Glass
1/2" Reed Glass
---
---