Collections - Glenview Doors

®
Modern

Wood Entry

Doors, EuroTech

TM

(Euro Technology)
Modern Front Entry Doors
Glenview Haus Modern Collection exterior doors feature strong, horizontal lines and geometrical designs that, though simple, create an unmistakable and artistic effect. This collection flaunts some of the latest and most unique designs, that will add the perfect finishing touch to any modern house. For clients wanting to add more of their own personality to their door, Glenview Haus offers countless options for customization. With a variety of wooden veneers, including American Walnut Wood and Wenge Wood, and distinctive stainless steel and glass details to choose from, clients can design their modern front door to fit their vision.
The Modern Collection comes engineered in two ways. The European constructed doors are based on the door sandwich design. This means that furniture-grade wooden veneers cover a thermal insulation board with aluminum elements for added stability. This construction method delivers an excellent thermal performance and overall product durability. Glenview Haus also offers solid wood doors, crafted from the world's finest hardwoods. The premium grade component of these doors are first kiln dried before craftsmen carefully match colors and grain texture to craft a beautiful wood front door. Those seeking that strong, statement modern design will not be disappointed by Glenview Haus's Modern Collection of wooden front doors.
---
---
Customize with Sidelites and/or Transom
Sidelites are available in 12, 14, 18, 20, 24, 28, 30" width and other custom sizes
Transoms are available in custom sizes
---
---
---
Solid Sidelite Modern Front Door Design
---
Door Look wide with only 48" Slab!
Featuring our GD-EMD-A1, this door model is shown with a solid sidelight. This smooth exterior door combined with a solid sidelight provides an over-sized grand entryway to any modern home. For larger openings, the use of a solid sidelight is the perfect addition to create the illusion of an oversized door. With the option for a variety of different finishes, pull bar options, and more, this unit can be customized to truly make it your own.
Learn More»
---
Modern Door Models with Sidelites - Available
In-Stock
---
---
---
Glenview Doors

®
Unique Custom

Door Examples
---
---
Modern Entry Doors
MODERN – European Fine Craftsmanship
Designed in Europe, the Glenview Haus Modern Collection of front doors reflects the skills of fine artisans combined with latest technology. You will find countless options for customization, ranging from custom veneers, such as American Walnut Wood, Oak Wood, and Wenge Wood, to elements, such as distinctive stainless and glass designs. The Modern Collection of front doors enhances the beauty of the wood, showcasing the individual style of a modern home.
We offer highest quality Modern Pivot Entry Doors which perfectly complement modern and contemporary architecture styles. Custom sizes and countless customization options range from walnut wood, oak wood, mahogany wood and many other exotic wood veneers. Also, stainless accents and various glass designs are available to complement various architectural styles from transitional, contemporary to modern designs. Lean more about Pivot Doors»
HINGES

Available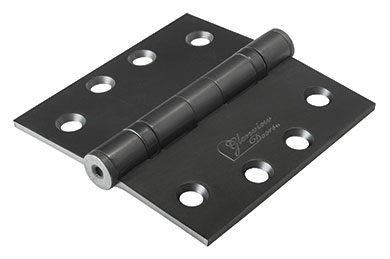 Regular Hinge
Adhering to the highest standards, we exclusively use our own heavy duty ball bearing patina coated brass hinge with a steel pin. The weight of one hinge is 13 oz. Architecturally proportioned, this 4" straight angle distinctive design boasts the finest quality.
Concealed Hinge
Fully hidden and adjustable, the concealed hinge does its job so well that you will only notice that it is there to admire the technology. We use only the finest concealed hinges from Tectus, a german brand that produces some of the highest quality hinges in the world.
---
---
---
---
Available Wood/Finish Options:
---
---
Mahogany Wood
---
Oak Wood
---
---
---
Our front and interior doors are available in most areas in Chicagoland. Our Showroom in close to: Bannockburn, Bucktown, Burr Ridge, Chicago, Deerfield, Glencoe, Glenview, Gold Coast, Highland Park, Hinsdale, Irving Park, Kenilworth, Lake Bluff, Lake Forest, Lakeview , Lakeview East, Lincoln Park, Lincoln Square, Logan Square, Long Grove, Noble Square, Northbrook, Northfield, Oak Brook, Old Town, Old Town Triangle, River North, Streeterville, The Loop, Ukranian Village, Uptown, West Loop, Wicker Park, Wilmette, Winnetka, Wrigleyville, .
---