---
Custom

Front Wood Door

•

EuroTech

TM

(Euro Technology)

with Exterior Aluminum Shield

•

Modern Collection

•

Single with 2 Sidelites w/ Transom

•

GD-PVT ALU-A9 2SL12 TR CST
---
---
---
Model
Design

External

Dimensions

(inches)

Wood

/Finish

Glass
GD-PVT ALU-A9 2SL12 TR CST
Single with 2 Sidelites w/ Transom
90-3/4 x 119 x 6-9/16
Exterior Aluminum Clad with Matte Bronze Finish
Clear
---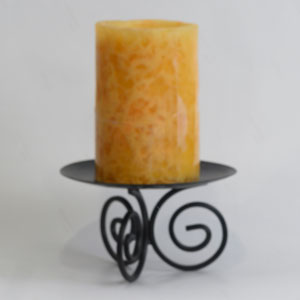 Clear Glass
---
---
GD-PVT-ALU-A9
Modern Euro Technology Aluminum Clad Wood Door
Quote Door
i
Download Image
---
---
This Model Collection PVT-ALU-A9
---
---
Modern EuroTech

TM
(Euro Technology)

Wood with Exterior Aluminum Shield

Euro Technology construction approach creates a door sandwich design consisting of stiles and rails fashioned from solid European wood, a thermal insulation board, and layers of aluminum sheets and plywood with Mahogany wood veneers. By constructing our doors using Euro Technology, we offer doors that deliver exceptional durability, stability, thermal insulation, and resilience, making them some of the most dependable doors available.

▶

What is

EuroTech

TM

Video

»
Glenview Haus Door Collections incorporate styles from Modern to Heritage, offering your clients the highest quality of craftsmanship
A front door is a home's first impression. They are the first thing seen and studied while visitors wait for entry, and so they set the mood for the rest of the house. Clients want front doors that are welcoming, stylish and are a reflection of the individuals who live inside. Glenview Haus provides made-to-order wooden entry ways that give clients the ability to express themselves and their home with a beautifully crafted, furniture-grade entry doors. Offering styles ranging from modern to rustic, Glenview Haus has doors to fit every desire.
---
---
HINGES

Available
---
Regular Hinge
Adhering to the highest standards, we exclusively use our own heavy duty ball bearing patina coated brass hinge with a steel pin. The weight of one hinge is 13 oz. Architecturally proportioned, this 4" straight angle distinctive design boasts the finest quality.
---
Concealed Hinge
Fully hidden and adjustable, the concealed hinge does its job so well that you will only notice that it is there to admire the technology. We use only the finest concealed hinges from Tectus, a german brand that produces some of the highest quality hinges in the world.
---
EXTERIOR

Aluminum Clad Colors Available
---
---
INTERIOR
---
Available Wood/Finish Options:
---
---
Mahogany Wood
---
Oak Wood
---
---
---
Available Glass Options
---
---